What's New?

Mohr PTA has gone paperless! To get the latest news delivered right to your inbox, subscribe to our Eagle Express e-newsletter! Just type your email address in the box and click "join".
For a list of PTA events happening at Mohr this school year, visit our calendar page!
For this month's cafeteria offerings, visit Mohr's Lunch Menu Page!
Here's the latest news from the week of October 24, 2012.
October 24, 2012
Communication Reminder

Please take the time each week to read The Eagle Express in its entirety
as this is the PTA's primary form of communication. You will receive up-to-date information about activities that are PTA and school related, after school enrichment classes, as well as many events throughout the community.
In an effort to be more environmentally conscientious and leave a smaller footprint, we will progressively be sending fewer reminders and announcements home in paper form. In addition to the Eagle Express, you can also find many useful links and information on our website www.mohrpta.org.
Thank you for helping us make our world a better place for our children.
Look What's Happening at Mohr!
30
Pizza with the Principal
31
Halloween Parade 9:30am
NOVEMBER
1 Minimum Day

2
No School

- Staff Development Day
4
Daylight Savings Ends (
turn back
clocks
)
WED:"My Future is Too Bright for Drugs"
Wear SUNGLASSES to school & join us in the morning
to sign the poster in the kindergarten playground, or
MPR if it rains.
THU
: "
Sock it to Drugs
" - Wear
M

I

S

M

A

T

CH

E

D
SOCKS.
FRI:
"
Show Drug Free Spirit
". Wear your FAVORITE athletic
or
Parents in PE Schedule
OCTOBER 24 OCTOBER 25
9:25 -10:10
Randes
5th
8:30 - 9:15 Haarsma
4th
10:10 -10:55
Carrolan
4th
9:15 -10:00 Dixon
3rd
10:55 -11:40
Britto
4th
10:55 -11:40 Sears
3rd
12:25 -1:10
Whitworth
3rd
1:10 - 1:55 Nunemacher
1st
OCTOBER 26
10:10 -10:55
Barker/Blaine
2nd
In order to showcase our diversity at the fair,
we
need a few parents from each cultural group to join us and help with planning.
The deadline to nominate countries is
October 28th
.
If you
wish
to
participate,
have
any ideas, or
Wednesday, October 31st
We will parade around the park and later move on to the classrooms for instruction.
Guidelines:
Students that wish to participate in the costume parade must:
Dress in costumes at home BEFORE coming to school.
Wear costumes that can be worn over regular school clothes.

There will be no time to change.
Bring a bag to school to keep costumes in after the parade.
Mark all parts of the costumes with the student's name to identify them in case of loss.
No students shall be allowed to call home to get costumes before the parade.
Appropriateness of Costumes & Rules:
Costumes should not be of a violent, gory, or messy nature. This includes fake blood, colored hairspray, dyes, facial make-up, or other potentially messy items.
Costume props such as guns, spears, and swords are not allowed.
If masks are worn, they should provide adequate vision for the wearer to walk safely.
Costumes and masks that depict the results of violent acts, or unnecessarily grotesque images, are not allowed.
As in all activities at the school, if religious, cultural or personal beliefs do not allow a child's participation, parents may opt to keep students home until the costume parade is completed, or we will provide a place for non-participants to stay during that time.
If you have any questions, feel free to contact your child's teacher.
Mohr School can still earn $1 for every $20 spent per transaction until
Dec. 31, 2012. Continue to shop, save your receipts and drop them off in the collection box at office.
Remember to bring your Box Tops and Labels for Education UPCs also. Our first submission is at the end of this month.
If you would like to help coordinate
these programs, please contact Doris Lem:
djlem@yahoo.com
.
Sign up for Gene's Fine Foods Community Card
.
Register or renew e-Scrip until Oct.31st.
For
questions, contact Emily Corbishley:
opening day with experiments, hands-on activities, games,
exhibits, lectures and much more.
Disney's
classic fairy tale comes to life in this "Tale As Old As Time." It is the perfect opportunity to bring the whole family together for great entertainment.
Theatre lovers can also enjoy lots of special events during the run of the show:
Princess Tea Party
Meet the princess for tea and treats prior to the November 4th and 11th Sunday matinee performances of Beauty & the Beast. Tickets are are sold separately online or by calling 925-931-4848.
For the Love of Writing Camp

Grades 3-5
Come and explore the writing adventure through a unit of study that shows writers how to craft ideas and grow as a writer.
Session #2
is taking the craft and developing writing through stories. Writers learn about what it means to do the "next step" in their own piece of writing. It increases their independence during the editing process through small group conferences. Along with a weekly activity, they're given time to write and have conversations, which improve on their strengths and interests. It's flexible and inviting.
Space is limited!
Students who attended session #1 receive $25 off.
Follow the links below for details & enrollment

.
Physics Focus -
These labs explore the fun of physics! This is matter & motion! There are spiral bouncy happenings in the epicenter of science! Build a dodecahedron project or a geodesic dome, even a polariscope or phenkistoscope!! Newton made science fun for us! Can you use physics to give "bad" directions? Awesome & amazing savvy science in physics!
Mon & Tue, 3:00 - 4:00pm. Starts 11/05.
US Chessmates - Wed mornings, from 8:15 - 9:15am.
Session 1 - Starts 10/24
Create a beautiful canvas painting with acrylic paints.
Wed, 3:00 - 4:00pm. Contact Rekha Joshi,
925-485-3791/ 408-781-2835.
Hindi Grades 1-5 - Wed, 3:00 - 4:00pm.
Spanish Grades K-5 - Thu, 3:05 - 4:05 pm.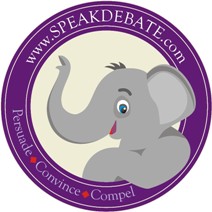 Public Speaking Grades 3-5 - Fri, 3:00 - 4:00pm.
These district-approved activities are posted as a courtesy, which
should not be taken as an endorsement by the PTA.
The Eagle Express is provided by the Mohr PTA. All submissions are subject to approval, and must be received by noon of every Monday to be included that week's newsletter.